An interview with Stanley Erck, CEO of Novavax
Nearly eight months have passed since the majority of the world went into lockdown, and as of November 25th, 2020, there have been 1.4 million deaths and 60 million reported COVID-19 cases. The World Health Organization approximates that ten percent of the world has been infected with the virus, and without appropriate precautions, those numbers will only continue to rise. Around the world, companies and institutions alike have shifted their research to combat this virus and formulate a vaccine to stop its spread (2, 3).
A couple of weeks ago, I had the opportunity to talk with the CEO of Novavax, Stanley Erck, about his company's COVID-19 vaccine (1).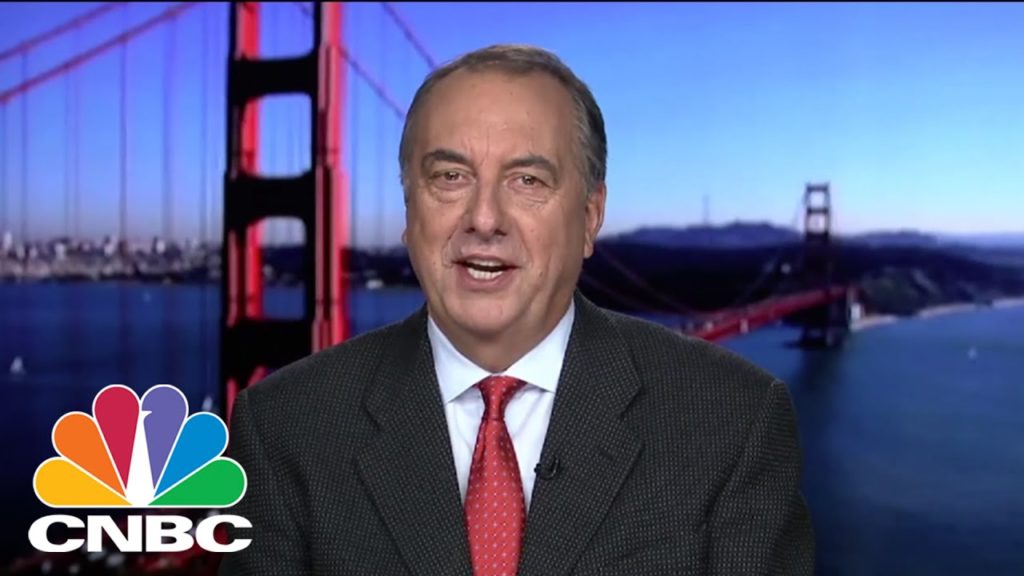 Mr. Erck had an unorthodox start to his career. Following his service in the army, Mr. Erck transitioned to working at a global healthcare company called Baxter International, where he synthesized blood replacement products. After leaving his job at Baxter, Mr. Erck moved into the biotechnology sector, where he began working on products that impact the immune system. Early on, Mr. Erck worked on the development of a Hepatitis-B vaccine, and for almost 30 years, he has continued to design vaccines (1).
Mr. Erck's vast experience in immunology effectively prepared him for the challenge of this global pandemic. In fact, when the COVID-19 virus first emerged in late December, Novavax was raising money to complete a phase three trial for an influenza vaccine. In the prior six months, they had ended two failed clinical studies and had had to lay off more than half of their workforce. Because of their vaccine research, however, Novavax was well-prepared to develop a vaccine for SARS-CoV-2 (1).
Late last spring, after receiving 1.6 billion dollars of federal funding from Operation Warp Speed, Mr. Erck was able to rehire all of his staff. Since then, Novavax has made tremendous strides in the development of their COVID-19 vaccine. In October, 2020, Maryland-based Novavax began phase three clinical trials in the UK, South Africa, and India (1, 6).
When asked to explain the process of conducting phase three trials, Mr. Erck reported that in those studies, a group of people are selected to participate. Out of 10,000 volunteers, 5,000 are given the placebo, a saline solution, while the other 5,000 are given the vaccine. In order to prove its effectiveness, the group inoculated with the vaccine needs to have a significantly lower rate of infection as compared to the placebo group. So far, the Novavax vaccine has been proven safe in a phase one study and has shown initial efficacy in a phase two study. If successful, the phase three study will demonstrate the vaccine's ability to lower the rate of infection by the virus (1).
Novavax is just one of many companies making strides in their COVID-19 studies. Organizations such as Pfizer, Moderna, and AstraZeneca, are also in the race to create the first vaccine. Mr. Erck believes that what differentiates Novavax's vaccine from its competitors is its unique way of delivering the spike protein to the cells (1, 4).
During our conversation, Mr. Erck explained, "Viruses need to live inside of you to be effective." Respiratory viruses, including COVID-19, utilize the "spike" protein to bind with cells within the respiratory tract. The spike protein is found on the surface of the virus, and transmits its genetic material into lung cells in order to create multiples of itself. From cloning, the spike protein is able to overwhelm and kill cells, thus leading to respiratory, pulmonary, and cardiac distress (1).
In its labs, Novavax formulates deactivated spike proteins into injectable solutions. With this serum, the body learns to identify spike proteins as a threat and create antibodies to protect against the active virus (1).
One organization, Moderna, is taking a different approach to introducing the spike protein. Moderna is synthesizing messenger RNA, which when inserted into the body, instructs cells to produce inactive spike proteins. Instead of directly injecting it, Moderna gives cells the "recipe" needed to create the inactive protein on their own (5).
Moderna, Novavax, AstraZeneca, and Pfizer are all in the process of conducting phase three clinical trials for their COVID-19 vaccines. Each takes a different approach to tackle this insidious virus and, indeed, more than one company may be successful. Novavax, under the leadership of Stanley Erck, is well-poised to bring a vaccine to market.
– Mika Higgins
References
Erck, S. (2020, October 9). Personal interview [Personal interview].
COVID-19 Map – Johns Hopkins Coronavirus Resource Center. (2020). Johns Hopkins Coronavirus Resource Center. https://coronavirus.jhu.edu/map.html
‌Associated Press. (2020, October 5). 10% of world's population may have had coronavirus, WHO says. Los Angeles Times; Los Angeles Times. https://www.latimes.com/science/story/two0two0-10-05/10-percent-world-population-may-have-been-infected-coronavirus
‌MoneyShow. (2020, June 17). 9 Pharmaceutical Companies Racing For A COVID-19 Vaccine. Forbes. https://www.forbes.com/sites/moneyshow/two0two0/06/16/9-pharmaceutical-companies-racing-for-a-covid-19-vaccine/#threef054b6a76ad
Moderna's mRNA vaccine reaches its final phase. Here's how it works. (2020, July 28). Nationalgeographic.Com. https://www.nationalgeographic.com/science/two0two0/05/moderna-coronavirus-vaccine-how-it-works-cvd/
Novavax Announces $1.6 Billion Funding from Operation Warp Speed | Novavax Inc. – IR Site. (2020). Novavax Inc. – IR Site. https://ir.novavax.com/news-releases/news-release-details/novavax-announces-16-billion-funding-operation-warp-speed
Images
https://i.ytimg.com/vi/DRJpU61R81s/maxresdefault.jpg
https://frederick.cancer.gov/sites/default/files/49644420071_7e3e75b721_o.jpg